Kearney High School in Kearney, Nebraska


Class Of 1967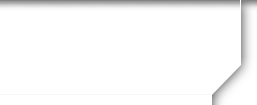 Not a member?
JOIN HERE
Find and click on your name.

WHERE WE LIVE
Who lives where - select from the dropdown to find out.




Show Classmates on map
WELCOME to the Home Page of www.khs1967.org

This is the official website for the
Class Of 1967 who attended
Kearney Senior High School
in Kearney, Nebraska --
home of the Bearcats!
UPCOMING BIRTHDAYS


ANNOUNCEMENTS
| | |
| --- | --- |
| • | NEW ANNOUNCEMENTS are highlighted in yellow. |
| • | DEATH OF CALVIN CADY: Our KHS1967 classmate Calvin Cady died at age 71 on April 4, 2021, at Longs Peak Hospital in Colorado with family at his side. Cal had been diagnosed with head and neck cancer in early February, and died from complications of his cancer treatments. Born in Merriman, Nebraska, he also lived in Colorado, Wyoming, and Idaho before moving to Firestone, Colorado. Cal worked at Idaho National Laboratory and AMWTP. Our condolences to the Cady family including sons Scott and Jeff and daughter Stacey who are planning a celebration of life trip in June. UPDATE: Calvin's obituary has been published in the Kearney Hub and is posted on our "In Memory" page where KHS1967 classmates can share their memories of Calvin. |
| • | DEATH OF TOM NELSON: We just learned of the death in 2013 of our classmate Tom Nelson. After graduation, Tom served his country during the Vietnam War as an Airman 1st Class in the U.S. Air Force. Born on December 4, 1947, Tom died at the age of 65 on June 27, 2013, in Omaha. Tom is buried in the Kearney Cemetery where his gravestone was marked with a U.S. flag and Veteran medallion this past Memorial Day. KHS1967 classmates can share their memories of Tom on our "In Memory" page. |
| • | DEATH OF CHARLOTTE WILKEN WEBB: Our KHS1967 classmate and Class Secretary/Treasurer Charlotte Wilken Webb died on April 24, 2021, at age 71, passing peacefully at home with her husband Lonnie Webb (KHS1966) at her side. Charlotte was diagnosed with sarcoma cancer three years ago. The couple moved to Kearney two years ago to be closer to their four children, eight grandchildren, and close friends who were able to visit Charlotte while she was under hospice care. Charlotte graduated KSC with a teaching degree and taught in Virginia and Florida, while Lon served in the U.S. Navy for 25 years before attending law school in Lincoln. Charlotte's body will be cremated, so no funeral or burial service is scheduled, but Lon may plan a celebration of Charlotte's life at a later time. KHS classmates can make a donation in Charlotte's memory to the non-profit Sarcoma Foundation of America using its website at https://www.curesarcoma.org/donate/ and can share their memories of Charlotte on our "In Memory" page where you can also view Charlotte's obituary. Our sincere condolences to Lon and the Webb family! |
| • | IN MEMORY: We fondly remember 40 of our KHS Classmates who have died since 1967, including Cinda House Bertrand, Jerry Jelken, Jim Lane, and John Ransom, each of whom died in 2020, and Sally Zikmund Husen, Jackie Pahl Lashley, Calvin Cady, Charlotte Wilken Webb, and Dan Else who have died in 2021. (Sadly, four deaths in all of 2020 compares to five deaths so far in just the first 5 months of 2021.) Our sincere condolences and prayers are with them, their family, and friends. If you have any memories about these Classmates that you'd like to share, please visit our "In Memory" page on the black vertical menu bar, then click the link under their name and yearbook photo. If you know of any other KHS1967 Classmates who have passed away, please click the "Contact Us" link on the black horizontal menu bar to send us an e-mail. |
| • | ALL KHS1967 WEBSITE PAGES ARE NOW SECURE: When you visit our KHS1967.org website, your web browser will now display a Padlock icon or the word "Secure" next to each webpage's address in your browser. Some browsers may also display https before the address (the "s" means "secure"). This means that every page on our website is now secure, protected by Secure Socket Layer or SSL technology. Before now, our website hosting company (Class Creator) only protected the Sign-In page, Admin and Member Functions pages, all User data, and any page where credit card information was collected, using Class Creator's own SSL certificate. But that resulted in some web browsers displaying a scary "Not Secure" label next to other pages on our website. Now, all data, all information, and every webpage is protected under our own KHS1967.org SSL certificate. If you have any questions, please sign-in and click "Contact Us" on the black horizontal menu bar to send your questions to our website administrator Chuck Wolf. Thanks! |
| • | FACEBOOK GROUPS: "You Know You're From Kearney When..." is a Facebook Group that posts memories about life in Kearney when we were kids. The group is open to anyone who has lived in Kearney. "Kearney Junior/Senior High Memorial Page" is a Facebook Group that posts obituaries and memories of former KJHS/KHS students who have died but who we may still remember. The group is open to anyone who attended Kearney Junior or Senior High. If you already have a Facebook account, you can login to Facebook and search for "You Know You're From Kearney When" or "Kearney Junior/Senior High Memorial Page", then request to join either or both Facebook groups. They're free! |
| • | CORONAVIRUS INFORMATION: The Center for Disease Control (CDC), the Federal Emergency Management Agency (FEMA), U.S. Department of Health & Human Services (HHS), and The White House are posting updates about the COVID-19 pandemic in the U.S. on this official government website: https://www.coronavirus.gov |
| • | KHS ALUMNI ASSOCIATION: The Alumni Association publishes an alumni newsletter, The Re-Echo, twice each year. Dues are only $10 per year or $250 for a lifetime membership. Send your check to: KHS Alumni Association, 310 West 24th Street, Kearney NE 68845. Questions? Call Alumni Coordinator Dianne Lamb at 308-698-8002 or email her at: dianne.lamb@kearneypublic.org |
| • | CARTOON CONTEST: Do you remember watching cartoons on TV after-school or on Saturday morning? Then click on the "Cartoon Contest" link in the vertical menu bar on our www.khs1967.org website. Test your memory about the most popular cartoons in the 1950's and 1960's. After each question, scroll down to see the answer. Have fun! |
| • | FORGOT YOUR PASSWORD? Click the blue "Sign In" button at the top right of the Home Page, then follow the instructions at the top of the "Log In" page to reset your password. Or click the "Forgot Password?" link right above the blue "Log In" button. Enter your e-mail address, and the system will automatically e-mail you a link to reset your password. If you don't remember which e-mail address you used or if you no longer have access to an old e-mail address, then click "Contact us" on the "Log In" page or on the black horizontal menu bar at the top of the page to send your name and your new email address to our website administrator Chuck Wolf. He'll email you a temporary password that you can change once you've logged in. |
| • | YOUR FIRST TIME TO VISIT OUR WEBSITE? If you graduated from Kearney High School in 1967, click "JOIN HERE" below the blue "Sign In" button at the top right of the Home Page, then find and click on Your Name (as listed in our KHS 1967 LOG Yearbook). Then fill out your own free "Classmate Profile" with only the information that you want to share with Classmates (not the Public). Provide your work or home e-mail address, then select a password (which you can change at anytime). Tell us about your life since KHS. Add your married name and the first name you prefer to be called today. You can add photos and videos to your Classmate Profile. Post a comment or birthday greeting to a Classmate using "What's New". Send and receive private emails to other Classmates in the "Message Center". And best of all, it's all FREE! |
| • | SET YOUR PRINTER: To print any pages on our website, please change your printer setting from "Portrait" to "Landscape" orientation, so your printer will print the entire width of each page. Otherwise, the right side of the page may be cut off. |