Kearney High School in Kearney, Nebraska


Class Of 1967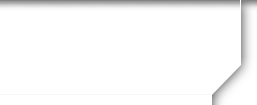 Lucille Moffett Hallberg
Profile Updated:
July 9, 2012
| | |
| --- | --- |
| Currently Residing In: | Seward, NE USA |
| | |
| --- | --- |
| Current Occupation: | Professional seamstress, Scale operator Coop |
| | |
| --- | --- |
| Name of Spouse/Partner: | Gene |
Name(s) of Children/Grandchildren:
Jeff 1969 Gina 1971 Jim 1972
Grandkids:
Tyson,Dallas,Bryan,Garrett,
Cheyenne,Tristan,Loudon,Shaelynn,Autumn,
Parker,Jordan
Kennedi,Calyn,Jaxon,Delaynie,Carleigh
Summary of your life since 1967:
Married raised our three children, worked as a secretary for 20 years. Recently retired to be a full time seamstress.I also am a scale operator at the BLue Valley Coop during harvest. Love my life as grandma of 16 great kids. I still teach Sunday School, am a Girl Scout leader and enjoy my hubby of 40 years. We enjoy going to grandkids football, basketball, baseball and softball games plus marching band, concerts and all the activies that go with 16 grandkids. Our daughter had a double mascetomy 4 years ago with breast cancer at age 37. We have become closer and she is doing ok so far. You never know about health We are just grateful for what we have.
Our oldest grandson graduated from college this year and is out working on his own. Our other older grandkids are planning for their futures in continuing education and the younger ones are so much fun. Grandkids are the best life has to offer.
My dad is still living down by Shelton, he will be 94 this year so I do get to Keaney often for his appointments and shopping.
Life changes, I don't like all the change, but all is good.
Favorite school story from KHS:
I remember all the bus rides to away games with the pep club. I still remember going to McCook it seemed like we would never get there or home. Now most of the kids drive to games and pep club is not what is was when we followed the Bearcats.
Favorite place in Kearney:
I loved the swimming pool, Harmon Park , Blue Bell creamery and remember Pauls cafe downtown?? They had great hot beef sandwiches.
Favorite place to go to today:
I love to spend time with family. We try to visit our grandkids that live away at least every other month. We especially enjoy our daughters ranch near Merna it is beautiful country.
If I could time-travel back to 1967, I would like to...
If I could go back maybe I would be nicer to everyone of our classmates. I have learned in life nobody is any better than anyone else, we all have our place in life with our individual talents. I have learned to be happy where you are in life and count your blessings everyday. God is good to our family.
I believe what you give you get in return 10 fold, kindness goes along ways in our busy world
Posted on: Mar 04, 2022 at 3:33 AM
Posted on: Mar 04, 2020 at 3:33 AM
Posted on: Mar 05, 2019 at 7:59 AM
Ty Chuck for the birthday greeting, looking forward to this new decade. Lots going on, still working part time, We now have 18 grands (two are married and 2 greats also). I have a grandson in Korea with the Marines and another in the Middle East with the Air Force. Proud of all my kids, life is good and God has blessed me. My hubby has Parkingsons but is doing pretty good, other than an long winter we are ok
Posted on: Mar 04, 2018 at 3:33 AM
Posted on: Mar 04, 2017 at 10:42 AM
Happy birthday... hoping you have a beautiful day.
Posted on: Mar 04, 2017 at 3:33 AM
Posted on: Jan 05, 2015 at 7:41 AM
Nice Huskers pictures Craig, how's Ca, cold here in Nebraska, 9 this AM