Kearney High School in Kearney, Nebraska


Class Of 1967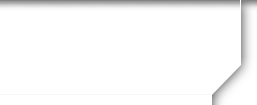 Harold Keller
Profile Updated:
February 12, 2022
| | |
| --- | --- |
| Currently Residing In: | Surprise, AZ USA |
| | |
| --- | --- |
| Current Occupation: | Retired/District manager |
| | |
| --- | --- |
| Name of Spouse/Partner: | Margalene Hartman |
Name(s) of Children/Grandchildren:
Christopher 1974/Sarah, born 2004; Matthew, born 2007; Cuyler, born 2009
CariAnn1976/Ian, born More…

2007; Evan, born 2009
Company or business name:
Baldwin Filters 30 years
Summary of your life since 1967:
Kearney State College, Married Janet Henderson, Worked for Good Sam Hospital for four years, Worked for Baldwin Filters for eight years in Kearney then 22 years in Virgina. Divorced 1998. Moved to Fort Collins, Colorado in 2007, Johnstown in 2008, Started vending machine business. Moved to Firestone in 2011. Retired in 2011. Wrote David's Gifts in 2014. Moved to Arizona in 2017, Surprise in winter, Prescott Valley 2019, in summer.
Favorite school story from KHS:
After graduation Tom Tingle, Roger Comstock and myself headed to Atkinson to see Tom's Atkinson friends graduate. We drank beer, played golf and met a lot of tom's old friends. We had a great time.



Right now I want to talk about the day Tom Heller and I played hooky and went to Holdridge to see his old school friends. We had a great day. Wish I'd gotten to know him better. Now he's gone. We went to his old school and then drove by the High School. Saw some friends of his. Walked around the football field.
Favorite place in Kearney:
Kearney drive inn on Fridays before a Saturday track meet or cross country race. Cherry vodka, puking, running a race the next morning and puking some more. Screwed up my pyloric valve and herniated my esophagus. Great times. It took three surgeries to straighten it out.

I remember Harmon Park swimming pool and Cottonmill lake and of course the pits but I enjoyed cruising main and 25th on Friday night. I wonder if they still do that.
Favorite place to go to today:
We live in Happy Trails resort in winter. Roy Rogers theme with roads named for characters in Roy and Dale's life. Dale Evans Blvd, Roy Rogers Avenue, Nellie Bell rd. etc. We live on Mule Skinner. Four swimming pools, tennis courts, exercise room, library and lots of entertainment.
We spent three weeks in Spain in 2018. Would like to go to the United Kingdom for three weeks. Hopefully in 2022
If I could time-travel back to 1967, I would like to...
have studied harder and gotten better grades especially in math.