Kearney High School in Kearney, Nebraska


Class Of 1967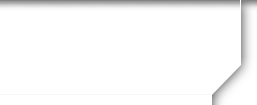 Ron Hutchins
Profile Updated:
August 5, 2017
| | |
| --- | --- |
| Currently Residing In: | Slater, MO USA |
| | |
| --- | --- |
| Current Occupation: | Retired/Part time teacher |
| | |
| --- | --- |
| Name of Spouse/Partner: | Cassandra |
Name(s) of Children/Grandchildren:
Charleah Anne Hutchins (Lincoln)
Amanda Jane Stocks (Hutchins) (Lincoln)
Sera Theresa Hutchins More…(Lincoln)
Grandson
Justus Stocks (Lincoln)
Company or business name:
Former with DSI Systems Inc. and RCA Consumer Electronics
Summary of your life since 1967:
After High School, I attended Kearney State College, majoring in Vocal music. Played in 2 rock bands: "Gossamer Wings" and "Godfather". Member Kearney Elks, Rotory Club, Kearney Community Theater, Kearney Fire Department, City Planning Commission. Married Janis Leahy from Cozad, NE. Had 2 daughters while living in Kearney. I lived in Kearney until 1985. We moved to Wahoo, NE where Charleah was born. I have 3 beautiful daughters.
Worked at Western TV in Kearney and then Stanal Sound for 14 years. I later worked for Video Kingdom in Kearney and helped them open their store.
In 1985 moved to Wahoo, NE and worked for Sidles Distributing in Omaha as a RCA Television rep. for the Lincoln territory. Bachelor's Degree from College of St. Mary in 1993 (Business Marketing).
After Sidles closed, I was employed by Thomson Consumer Electronics as an RCA Area Sales Manager for 18 1/2 years. I covered 9 states until December of 2003.
Accepted a position with DSI Systems in January of 2004. Became branch manager of the Denver Colorado branch until October of 2009 when I accepted the position of Branch Manager of the Kansas City Branch of DSI. I loved working in the wholsale consumer electronics business. Remarried in 2009 to Cassandra Porter.
Moved to Kansas City, KS. In Sept. 2009.
Moved to Slater, Missouri. 2012 where we now live. Retired August 1st, 2013 for a time. I am now teaching part time.
Favorite place in Kearney:
Harmon Park
Drive-in Theater
Favorite place to go to today:
I love to go back to Kearney to visit my sisters and their kids.
If I could time-travel back to 1967, I would like to...
Tell Dick Hansen what a wonderful inspiring teacher he was. He was so passionate about what he did. Also, Mr. Williams woodworking class. I will never forget how good of a teacher he was. I would like to tell him so. Woodworking is still my hobby.
Posted on: Jun 26, 2019 at 3:33 AM
Posted on: Jun 26, 2016 at 3:33 AM
Ron Hutchins
added a comment on his Profile. New comment added.
Posted on: Jun 26, 2015 at 3:33 AM
Posted on: Dec 06, 2014 at 1:23 AM
Happy birthday my friend! Greetings from Slater Missouri.