Kearney High School in Kearney, Nebraska


Class Of 1967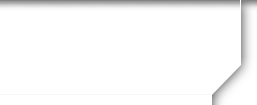 Pam Caldwell Pouliot
Profile Updated:
January 4, 2011
| | |
| --- | --- |
| Currently Residing In: | Burbank, CA USA |
| | |
| --- | --- |
| Current Occupation: | Retired Choir teacher |
| | |
| --- | --- |
| Name of Spouse/Partner: | Dan |
Name(s) of Children/Grandchildren:
Jason born 1969
Jennifer born 1971
Daniel born 1982
Jake born 1987
Bella, grand-daughter-2002
Gwyneth, More…

grand-daughter-2003
Yes! Attending Reunion
Summary of your life since 1967:
I have had a super life full of health and good things! Loved my teaching job and had success with my show choirs and working with very talented kids. My children are successful and educated (well Jake is working on it), and we love to travel. I met my husband Dan when he was on the PGA mini tour and so our life has been full of golf, golf excursion, tournaments and so forth. Now we are also free to travel together since he sold his plumbing business recently. Loved to spend time with my twin Pat and her husband.
Favorite school story from KHS:
My favorite story about my years at Kearney High wasn't so funny at the time but one I remember vividly because I had a mad unrequited crush on Jon Cole and Dave Richardson spread the rumor that Jon had been shot in an accident over the weekend at target practice and I was so upset I called his mother to ask about his health and she was stunned or starled but probably not surprised that Dave would do this to torment me! (even the principal; heard the rumor and got involved) Typical of "the guys"!
Favorite place in Kearney:
Cottonwood Lake and the Youth Center. I thought and still think, that we were all so lucky to have the youth center to hang out at on the weekends.


Cottonwood Lake----has it changed? I remember some great hayrides and BBQs there!
Favorite place to go to today:
My favorite all time place to go today would have to be London. The history excites me and all the free museums and the great walks in all the beautiful and ancient parks are amazing. Some of the books I've read come alive to me when I am in that city!
If I could time-travel back to 1967, I would like to...
What a great question this is since I seriously think about this once a week!!! I think it would have to be one of our super basketball games that brought us so much fame and excitement and time spent with my boyfriend after one of those good games!... or possibly I would decide it would have to be that one fine day in Feb. when the weather made it to the 60's and a car load of us girls drove out to the pits singing to the Supremes at the top of our lungs.(Lightning Strikes) Yeah, I want to do that again and feel the same way I did then!!!
Posted on: Oct 25, 2019 at 3:33 AM
Happy Birthday! Enjoy the day.
Posted on: Oct 25, 2018 at 3:33 AM
Posted on: Oct 25, 2017 at 3:33 AM