Kearney High School


Class Of 1967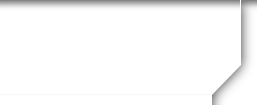 Not a member?
JOIN HERE
Find and click on your name.

WHO'S ONLINE NOW
No registered users are online right now.
WHERE ARE THEY NOW

WHERE WE LIVE
Who lives where - select from the dropdown to find out.




Show Classmates on map
MISSING CLASSMATES
Know the email address of a missing Classmate? Click here to contact them!
WELCOME to the Home Page of www.khs1967.org

This is the official website for the
Class Of 1967 who attended
Kearney Senior High School
in Kearney, Nebraska --
home of the Bearcats!
UPCOMING BIRTHDAYS


ANNOUNCEMENTS
•

NEW ANNOUNCEMENTS are highlighted in yellow.

•

MIKE SCHMIDT HOSPITALIZED: Mike was bitten on the leg last week by a venomous Recluse Spider. Mike is in good spirits, but recovery is complicated by Mike's other health conditions including MS, diabetes, and heart problems. "Schmidty" is hospitalized in room 302 at Kearney Regional Medical Center located at 804 - 22nd Avenue in Kearney 68845. There are no phones in the hospital's rooms, but Mike is able to see visitors during hospital visiting hours. Please keep Mike in your thoughts and prayers, or mail him a "Get Well" card!

•

UPDATE ABOUT JERRY WALKER: KHS 1967 classmate Lyle Henderson sent this update about his long-time friend and our fellow classmate Jerry Walker who is recovering from chemo and radiation treatments for inoperable throat cancer: "Just an update on Jerry. He finished treatments on Friday, Sep 7th. They will do testing in a few weeks to see how everything looks. Doctors are optimistic that all went well. Jerry lost his voice, but has gained it back. He is still on a feeding tube because he can't swallow. He is hoping wih rehab that he will be able to eat Thanksgiving dinner ;) He is thankful for the prayers, cards, and calls."

•

PHOTOS FROM OUR 20th REUNION IN 1987: Thanks to KHS 1967 classmate Tay Tollefsen who submitted 15 photos from our 20th Reunion event at Harmon Park in 1987. All 15 photos have been uploaded to a new "20th Reunion in 1987" page on our official www.khs1967.org website. Scroll down the left vertical Menu Bar then click on "20th Reunion in 1987". See how many of our KHS 1967 classmates and spouses that you recognize! You can also save any of these photos on your own computer; just follow the instructions at the top of the website page. If you have any digital or printed photos from our 10th, 20th, 25th, 30th, or 35th reunions that you'd be willing to share on our website, follow the instructions at the bottom of the "20th Reunion in 1987" website page. Enjoy the photos and the memories from 31 years ago!

•

TOM HELLER INDUCTION INTO SPORTS HALL OF FAME: KHS 1967 classmate Tom Heller will be inducted into the Nebraska High School Sports Hall of Fame on September 23, 2018. Considered by many as the "best Kearney athlete ever", Tom was named high school "Athlete of the Year" in 1967 by both the Omaha World-Herald and the Lincoln Journal Star. He was All-State in football and basketball, and qualified for the State track meet in the hurdles. Kearney High won the Big 10 football championship game in 1967 when Tom rushed for 1,006 yards and scored 123 points to become the All-Time Big 10 Scoring Leader. Heller, who coached football and basketball in Colorado, died in 2014 from ALS known as Lou Gehrig's disease. Tom's wife, KHS 1967 classmate Sue Christensen Heller, told the Kearney Hub's Sports Editor Buck Mahoney that "besides his God-given talent, Tom worked very hard. He was humble, thankful for his teammates and coaches, and always gave them credit. I think he was admired by his players and their parents." Click here to read the Hub's article about Tom and the interview with Sue. If you were one of Tom's teammates and you'd like to join Sue at Tom's induction ceremony at Lincoln East High School at 1000 South 70th Street in Lincoln, the reception will start at 12 noon followed by the induction ceremony at 1:30 p.m. on September 23. Tickets to the reception and induction ceremony are $25 for adults and $10 for K-12 students. Pre-K children are admitted for free. To purchase tickets before the September 12th deadline, please call Shelby Hageman Wallen with the Nebraska Sports Council in Lincoln at 402-471-2544 ext. 101 or click here to download the Ticket Order Form. Congratulations, Tom and Sue!

•

IN MEMORY: We remember 27 Classmates who have died since 1967. Our condolences and prayers with them, their family, and friends. If you have any memories about these Classmates that you'd like to share, please post a comment under their name on our "In Memory" page. If you know of any other Classmates who have passed away, please click on the "Contact Us" link to send us an e-mail.

•

CELEBRATING OLD KEARNEY HIGH: Kearney's First Baptist Church purchased our old Kearney High School buildings and campus in October 2016. The church has announced plans to honor all 1961-2016 graduates in the new front entry way and arch. The church will also put all graduates' names on-site in a Memory Room with yearbooks, old wood paneling, pictures, and signs to honor the memory of the students, faculty and staff who made the old KHS building into a wonderful place of learning and growth, impacting thousands of lives. The church is offering engraved wood plaques and bricks from the original KHS building as "Thank You" gifts for all donations to its Building Fund. For more information about the church's building plans and fundraising campaign, call the First Baptist Church office at 308-234-2311 or visit: www.kearneyfb.org/oldkhs/

•

FORGOT YOUR PASSWORD? Click the blue "Sign In" button at the top right of the Home Page. Follow the instructions at the top of the "Log In" page to reset your password. Or click the "Forgot Password?" link right above the blue "Log In" button. Enter your e-mail address, and the system will automatically e-mail you a link to reset your password. If you don't remember which e-mail address you used or if you no longer have access to an old e-mail address, then click "Contact us" on the "Log In" page or on the black horizontal menu bar at the top of the page to send your name and your new email address to our website administrator Chuck Wolf. He'll email you a temporary password that you can change once you've logged in.

•

YOUR FIRST TIME TO VISIT OUR WEBSITE? If you graduated from Kearney High School in 1967, click "JOIN HERE" below the blue "Sign In" button at the top right of the Home Page. Or click "Classmate Profiles", then click on Your Name (as listed in "The 1967 Log yearbook") to fill out your own free Classmate Profile. Provide your work or home e-mail address, select a password (which you can change at anytime), and other contact information. Tell us about your life since KHS. Add your married name and the first name you prefer to be called today! You can add photos and videos to your Classmate Profile, post comments to our "Classmate Forums", and send private emails to other Classmates --- and best of all, it's all free!!

•

NEW FEATURES: We've re-arranged our Home Page including the horizontal and vertical Menu Bars to highlight some great new features and group related features next to each other. "What's New" will let you quickly share your thoughts or new photo/video with all Classmates, see Recent Messages posted by other Classmates, and add your own comments to messages from other Classmates you are following. "Live Chat" lets you send live text messages -- in private -- to another Classmate who is on-line at the same time. We've moved "Upcoming Birthdays" above our Announcements, so you can click their name, then post your birthday wishes on their Classmate Profile page or send them a private message. Party on, dudes!

•

CLASS CONNECTION TO FACEBOOK: If you use Facebook, you can now connect to our KHS 1967 website using Facebook's secure "Class Connection" application. Everything you can read or do on our KHS 1967 website can now be done through Facebook! All privacy and security settings on our website are honored by the app. Class Connection feeds no private data to Facebook whatsoever, and none of your Facebook messages get posted on our KHS 1967 website. Click on the "Try Class Connection" link on our Home Page or visit: apps.facebook.com/classconnection then follow the instructions to connect with our "Kearney Sr" high school class. Please take our Facebook poll below, then check back to see the survey results.


You must be logged in to submit this survey. Please use the login box in the upper right corner.



1)
Do you use Facebook to communicate with family and friends?



| | |
| --- | --- |
| | No, I've never used Facebook |

| | |
| --- | --- |
| | No, not right now, but I used to use Facebook |

| | |
| --- | --- |
| | Yes, but not very often -- less than once a week |

| | |
| --- | --- |
| | Yes, I read or post Facebook messages frequently! |

•

FACEBOOK GROUPS: "You Know You're From Kearney When..." and "Senior High Memorial Page" are two Facebook Groups that post memories about life in Kearney. If you already have a Facebook account, you can login and search for "You Know You're From Kearney When" or "Senior High Memorial Page", then request to join either or both groups. They're free!

•

TOP 10 SONGS FROM 1950 TO 1990:

Visit

http://www.45rpmdb.com/Top10.html

See the database of the Top 10 Songs for each month of the year from 1950 to 1990. Click on the speaker in the middle of the Record and it plays the entire song. Not only can you hear the music, but you get to see the original label, in addition to getting a photo of the artist, biography and discography.

•

SET YOUR PRINTER: To print any pages on our website, please change your printer setting from "Portrait" to "Landscape" orientation, so your printer will print the entire width of each page. Otherwise, the right side of the page may be cut off.

•

KHS ALUMNI ASSOCIATION: The Alumni Association publishes an alumni newsletter, The Re-Echo, twice each year. Dues are only $10 per year or $250 for a lifetime membership. Send your check to: KHS Alumni Association, 310 West 24th Street, Kearney NE 68845. Questions? Call Alumni Coordinator Dianne Lamb at 308-698-8002 or email her at: dianne.lamb@kearneypublic.org