Kearney High School in Kearney, Nebraska


Class Of 1967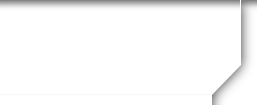 Not a member?
JOIN HERE
Find and click on your name.

WHERE WE LIVE
Who lives where - select from the dropdown to find out.




Show Classmates on map
WELCOME to the Home Page of www.khs1967.org

This is the official website for the
Class Of 1967 who attended
Kearney Senior High School
in Kearney, Nebraska --
home of the Bearcats!
UPCOMING BIRTHDAYS


ANNOUNCEMENTS
•

NEW ANNOUNCEMENTS are highlighted in yellow.

•

DEATH OF DAVE KOVANDA: We are sad to report that our KHS 1967 Classmate Dave Kovanda died on October 31st at his home in Meiden, Connecticut, four days after his 70th birthday on October 27th. He played trombone in the KHS Band, frequently winning First Chair. After graduation in 1967, he served in the U.S. Navy, then graduated from Southeast Community College in Milford, Nebraska. Dave worked as an Electronic Technician at Notifier in Lincoln, then Honeywell in Hartford, Connecticut, until he retired. He is survived by his mother, Shirley Scheer; sister, Sara Kovanda and son, Tyler Waller, all of Lincoln. You can read Dave's obituary from the Lincoln Journal-Star newspaper by clicking on Dave's name listed on our "In Memory" page. You can share your memories of Dave by clicking the "Post Comment" link below his Obituary. Our sincere condolences to Dave's family and friends!

•

IN MEMORY: We fondly remember 27 of our Classmates who have died since 1967. Our sincere condolences and prayers are with them, their family, and friends. If you have any memories about these Classmates that you'd like to share, please post a comment by clicking their name listed on our "In Memory" page on the black vertical menu bar. If you know of any other Classmates who have passed away, please click the "Contact Us" link on the black horizontal menu bar to send us an e-mail.

•

KHS ALUMNI ASSOCIATION: The Alumni Association publishes an alumni newsletter, The Re-Echo, twice each year. Dues are only $10 per year or $250 for a lifetime membership. Send your check to: KHS Alumni Association, 310 West 24th Street, Kearney NE 68845. Questions? Call Alumni Coordinator Dianne Lamb at 308-698-8002 or email her at: dianne.lamb@kearneypublic.org

•

YOUR FIRST TIME TO VISIT OUR WEBSITE? If you graduated from Kearney High School in 1967, click "JOIN HERE" below the blue "Sign In" button at the top right of the Home Page. Or click "Classmate Profiles", then click on Your Name (as listed in "The 1967 Log yearbook") to fill out your own free Classmate Profile. Provide your work or home e-mail address, select a password (which you can change at anytime), and other contact information. Tell us about your life since KHS. Add your married name and the first name you prefer to be called today! You can add photos and videos to your Classmate Profile, post comments to our "Classmate Forums", and send private emails to other Classmates --- and best of all, it's all free!!

•

FORGOT YOUR PASSWORD? Click the blue "Sign In" button at the top right of the Home Page. Follow the instructions at the top of the "Log In" page to reset your password. Or click the "Forgot Password?" link right above the blue "Log In" button. Enter your e-mail address, and the system will automatically e-mail you a link to reset your password. If you don't remember which e-mail address you used or if you no longer have access to an old e-mail address, then click "Contact us" on the "Log In" page or on the black horizontal menu bar at the top of the page to send your name and your new email address to our website administrator Chuck Wolf. He'll email you a temporary password that you can change once you've logged in.

•

NEW FEATURES: We've re-arranged our Home Page including the horizontal and vertical Menu Bars to highlight some great new features and group related features next to each other. "What's New" will let you quickly share your thoughts or new photo/video with all Classmates, see Recent Messages posted by other Classmates, and add your own comments to messages from other Classmates you are following. "Live Chat" lets you send live text messages -- in private -- to another Classmate who is on-line at the same time. We've moved "Upcoming Birthdays" above our Announcements, so you can click their name, then post your birthday wishes on their Classmate Profile page or send them a private message. Party on, dudes!

•

CLASS CONNECTION TO FACEBOOK: If you use Facebook, you can now connect to our KHS 1967 website using Facebook's secure "Class Connection" application. Everything you can read or do on our KHS 1967 website can now be done through Facebook! All privacy and security settings on our website are honored by the app. Class Connection feeds no private data to Facebook whatsoever, and none of your Facebook messages get posted on our KHS 1967 website. Click on the "Try Class Connection" link on our Home Page or visit: apps.facebook.com/classconnection then follow the instructions to connect with our "Kearney Sr" high school class. Please take our Facebook poll below, then check back to see the survey results.


You must be logged in to submit this survey. Please use the login box in the upper right corner.



1)
Do you use Facebook to communicate with family and friends?



| | |
| --- | --- |
| | No, I've never used Facebook |

| | |
| --- | --- |
| | No, not right now, but I used to use Facebook |

| | |
| --- | --- |
| | Yes, but not very often -- less than once a week |

| | |
| --- | --- |
| | Yes, I read or post Facebook messages frequently! |

•

FACEBOOK GROUPS: "You Know You're From Kearney When..." and "Senior High Memorial Page" are two Facebook Groups that post memories about life in Kearney. If you already have a Facebook account, you can login and search for "You Know You're From Kearney When" or "Senior High Memorial Page", then request to join either or both groups. They're free!

•

CARTOON CONTEST: Do you remember watching cartoons on TV after-school or on Saturday morning? Then click on the "Cartoon Contest" link in the vertical menu bar on our www.khs1967.org website. Test your memory about the most popular cartoons in the 1950's and 1960's. After each question, scroll down to see the answer. Have fun!

•

TOP 10 SONGS FROM 1950 TO 1990:

Visit

http://www.45rpmdb.com/Top10.html

See the database of the Top 10 Songs for each month of the year from 1950 to 1990. Click on the speaker in the middle of the Record and it plays the entire song. Not only can you hear the music, but you get to see the original label, in addition to getting a photo of the artist, biography and discography.

•

REWIND is a free 1-minute "audio history" for each day produced by Brandon Brooks, a deejay at the CBS radio station in Philadelphia. Click the Rewind "play" button on the right side of our Home Page, turn up the speakers or headphones on your computer, and enjoy the news and music clips from this date in history.

•

SET YOUR PRINTER: To print any pages on our website, please change your printer setting from "Portrait" to "Landscape" orientation, so your printer will print the entire width of each page. Otherwise, the right side of the page may be cut off.