Kearney High School


Class Of 1967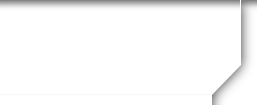 Steve Walker
Profile Updated:
August 20, 2017
| | |
| --- | --- |
| Currently Residing In: | Knoxville, TN USA |
| | |
| --- | --- |
| Current Occupation: | Business Manager, retired 7/1/2016 |
| | |
| --- | --- |
| Name of Spouse/Partner: | Kathy married for 46 years |
Name(s) of Children/Grandchildren:
Tyler, born 1976; Kyle, born 1978; Adam, born 1982. Granddaughters Tinsley 10 years old, Teagan 8 years More…

old and Emmett Hiram Walker born 5 years old, Owen Walker 2 1/2 years old and Warren Gabriel Walker 8 months old.
Company or business name:
Knoxville Catholic High School
Summary of your life since 1967:
Moved to East Tennessee in 1988 and love it here. Weather is great and the hills and mountains are awesome. Not quite Colorado but it will do. Business manager for Knoxville Catholic High School, retired 7/1/2016. Daughter-in-Law Christina (Adam's wife) took my position at KCHS. Adam is teaching AP Human Geography and History. Adam is the head coach for golf and the pitching coach for the KCHS baseball team.
Favorite school story from KHS:
Schmidy, Heller and Gorgen - about all you need to say.
Favorite place in Kearney:
Two favorites - Ray's Pizza and Bico's
Favorite place to go to today:
Las Vegas
If I could time-travel back to 1967, I would like to...
To the sand pits around Kearney with Heller and Schmiddy.
Job well done by all of the members of the reunion committee members
Are you coming to our 50th reunion? Would be great to see you.
Posted on: Dec 12, 2014 at 11:25 AM
Scotty - Happy Birthday man. Not sure how the aging process is going for you but it's not easy having the hair on your head being thinner than the hair in your nose or your ears. Hope you have a great birthday and HAPPY HOLIDAYS!!!