Kearney High School in Kearney, Nebraska


Class Of 1967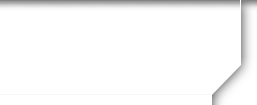 Annette Krumland Orlowski
Profile Updated:
June 19, 2014
| | |
| --- | --- |
| Currently Residing In: | Lansing, IA USA |
| | |
| --- | --- |
| Current Occupation: | Retired Asst Vice President, Clinical Services |
| | |
| --- | --- |
| Name of Spouse/Partner: | Bob |
Name(s) of Children/Grandchildren:
Nadia, born 1999, Peter-born 1997, Breanna-born 2005, Jeremiah-born 2000, Sam-born 2003, Benjamin-born More…

2006, Orrin-born 2007, Olesia-born 2009
Yes! Attending Reunion
Company or business name:
Heartland Home Health and Hospice, HCR-ManorCare
Summary of your life since 1967:
In 1970 moved to Washington state where I completed my BSN and graduated from Eastern WA University, Intercollegiate school of nursing. Worked in nursing homes as an RN, Director of Nursing, Administrator and was promoted to a corporate director of Regulatory for Extendicare and moved to Wisconsin in 1987. Met my husband Bob in Wisconsin, where we built a home, purcased hunting property, boats, cars and other "toys". Started working for HCR-Manorcare in 1994 and travel 3 to 4 days of the week. My office is in Toledo Ohio so I only need access to an airport as I'm responsible for the clinical outcomes and quality of care being delivered in 150 home care and hospice agencies. I have a staff of 36 consultants and 6 directors. Bob and I now live in a beautiful home on the bluffs of the Mississippi river on 35 acres, and thoroughly enjoy hunting, fishing, boating and realaxing on the river. We own time shares in Mazatlan Mexico and take an annual trip South in the winter. We have two son's one lives in LaCrosse about 45 minutes away another in central Wisconsin about 8 hours away, and another son who passed away 6 years ago. We have two dogs, an English Springer (Spike) and black Labradoodle (Duke). My parents are doing great and still live in Olympia Washington. All of my siblings are still in Washington as well. My youngest brother Tom passed away in a car accident 5 years ago. All 4 of the "Krumland" girls are nurses but all working in different lines of care giving.
Favorite place in Kearney:
Loved the swimming pool in the summer and the park and tennis courts
Favorite place to go to today:
Have a trip reserved for the Kenai Pennisula and fishing in Alaska the 8th through the 17th of August. We'll be fishing for Halibut, Salmon, Ling Cod, Rock Bass and whatever else we can catch. Staying at the Trophy Lodge on the pennisula. Four years ago we took a two week trip to Rome, Greece and Crete and would like to go back for a tour of the wine country. Traveled to Germany from Berlin to Prague on Viking River cruise last Fall and plan to go from Moscow to Prague on Viking this year.
Happy birthday, Annette... and many more! I hope to see you in September at our 50th Reunion!
Posted on: Jun 17, 2015 at 3:33 AM
Happy birthday and best wishes from Texas. Enjoy your special day.