Kearney High School in Kearney, Nebraska


Class Of 1967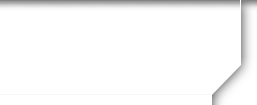 Chuck Wolf
Profile Updated:
August 3, 2022
| | |
| --- | --- |
| Currently Residing In: | Sugar Land, TX USA |
| | |
| --- | --- |
| Current Occupation: | Retired; Media Relations instructor; Narrator & Voice Talent |
| | |
| --- | --- |
| Name of Spouse/Partner: | Melanie Miller |
Name(s) of Children/Grandchildren:
Angela, born 1976; Amy, born 1978; David, born 1980; plus five grandchildren: Ethan, born 2003; Emma, More…

born 2006; Caitlin, born 2007; Tommy, born 2014; and Violet, born 2017.
Company or business name:
Chuck Wolf Voice
Summary of your life since 1967:
Attended Trinity University in San Antonio, TX, majoring in electrical engineering and computer science. Army ROTC and Pershing Rifles drill team and counter-guerilla unit. Radio news anchor at KONO, San Antonio and KIMN, Denver; News Director and Anchor at WOW, Omaha; KCMO, Kansas City; and KIKK, Houston. In 1988, Melanie and I started our own company, Media Consultants, providing crisis communications consulting and media training to more than 200 companies worldwide. We specialized in serving as Public Information Officers and managing Joint Information Centers to communicate to the media and public during crisis events (such as natural disasters, hurricanes, campus shootings, chemical releases, oil spills, and terrorist attacks). For example, I spent four months working in the JIC handling media inquiries during the BP Deepwater Horizon oil spill in the Gulf of Mexico. In March 2018, I sold my business and retired to enjoy bike riding, reading, and traveling. In November 2018, I was inducted into the Texas Radio Hall Of Fame. I do occasional voice-over work for training videos and audiobooks. I currently volunteer as a News Anchor at Houston's chapter of "Taping For The Blind", and teach Crisis Communications and Media Relations as an Adjunct Instructor at Sam Houston State University and the University of Houston.
Favorite school story from KHS:
Senior Class President in 1967; Junior Class Vice President in 1966; played trombone in the KHS band, pep band, and orchestra; statistician for Varsity Football team under Coach Claire Boroff; worked at KGFW Radio as "Hokey Wolf" during high school, then at KRNY Radio in the summers during college. I remember math teacher Helen Ogle, chemistry class with Marian Morrow, and the sit-down strike in the concourse because principal Jerry Brummer refused to close school for a snowstorm. The strike lasted about two hours before we returned to class.
Favorite place in Kearney:
Reddy's Grocery Store for snacks after school in junior high; root beer floats at A&W; dances at the Youth Center; swimming in the Platte River; parking at Cottonmill Park; announcing little league baseball games at Harmon Park; the once-HUGE Lighthouse in Harmon Park somehow got shorter as I got older.
Favorite place to go to today:
Melanie and I have visited and spent the night in all 50 states and 17 foreign countries. We are drawn to Boulder, CO; we may move there someday. We love to travel to Dallas to visit our children and grandchildren, to New York City to see Broadway plays, and almost anywhere in Europe, especially Austria, Switzerland, and Italy. Melanie likes Florence; I like Venice. To celebrate our 30th anniversary in December 2019, we traveled "down under" to Australia and New Zealand.
If I could time-travel back to 1967, I would like to...
Attend another class taught by Helen Ogle or Jean Gallant; spend more time with my grandparents; eat another pizza at Bico's.