Kearney High School


Class Of 1967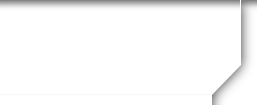 Message Forum
01/04/10 09:18 AM
#13


As I remember it...after our Junior year, several of us had "had it up to here" with our beloved HS B ball coach...we were all going to quit....So I went in to see him first.....oh well, didn't work out too well for me.
Anyway, it freed me up to make some more bad music with the Crusaders and take a lot of sports photos for the Hub.
As a reward, I also received a "special test" from Slats that earned me an F since the questions were impossible. But I must admit, it was really tough for me watching you guys play in the state b-ball tourney while I sat in the bleachers.
Haystacks
02/28/10 04:36 PM
#18

Don Brewer, music teacher in Jr. High, died in 2011.
03/01/10 07:06 AM
#19


Sue Zikmund, Sally (A YOUNG Sally) Zikmund and Vickie Livingston. (Les's older sister)
Sue and Vickie were in my sister's class that graduated in 1963.
02/20/11 08:48 AM
#20

I have re-activated the old "Message Forum" where KHS 1967 classmates can easily post messages for ALL classmates to see. Just click on "Message Forum" on the vertical menu bar, then click the "Post Response" button at the top or bottom of the page. I have restored all of the old messages posted over the past few years, with the newest message at the top and the oldest messages at the bottom.

The new "Classmate Forums" on the horizontal menu bar came out in April 2010, because "Classmate Forums" has more capabilities (such as separating messages into different topics or threads, sending you an email when a new topic is posted, or when someone else replies to your message).

However, all of these high-tech capabilities and different options made it more confusing for some classmates to use.

So now, both the old "Message Forum" and the new "Classmate Forums" are available for you to use. Pick the forum that works best for you! But let's keep the conversation going:

Share some good news that's going on in your life today
Offer an idea or suggestion for our next class reunion in 2012
Remember a classmate who's no longer with us (See "In Memory")
Post a current photo of yourself (and any spouse and children) in your Profile

The "Message Forum" and "Classmate Forum" are fun to read, but only if we all participate by posting messages, too. Now you have two Forums to choose from!
02/20/11 06:33 PM
#21

John Reddy looked forward to Jr. High basketball games. Twisty sales soared as Scott Nelson and Karl Melson would get tired of riding the chairs (now the bench) and sneak out to the store and get licorice. They would then make pea shooters out of them on their return to their chairs and shoot the players during time outs and anybody else who happened to be in the line of fire. What ever happened to the sex shorts the team wore?
03/25/11 10:29 AM
#22

Kirk...Just to keep this message forum going....Yes, Karl and I were good at the twisties.

As far as the sex-pants go, you could stuff a whole lot of "junk" in those trunks.

For you that don't have a clue what we are talking about, some of us were fortunate enough to wear "pass-down" basketball pants that dated back to 1945 I'm sure.

I especially enjoyed the "Non-starters" standing around in a circle before the start of each game throwing the ball to each other. WOW! what a thrill.

For you that are interested, it would be fun to hear some (not all) of your favorites stories from the early days in junior or senior high. Lots of great memories with great friends.

Keep it coming!
04/18/11 04:54 PM
#23

Just to show you how we are all getting old, I was thinking about the Jr High basketball team and I cannot remember who the coach was. Was it Dusty Roades or was he just the football coach? Or was it Robbie Armagost? Seems like Turner was an assitant coach. What was I doing back then? I was looking out the band windows, drooling over Linstrom and Shofstrom's New Gold 1963 S.S. Impala with a 327 engine, and stalking MISS LAURSEN (Algebra teacher), I had a pretty good year. One day in class we were getting alitte rowdy, and she said Tom (Heller) for two cents I would kick you out of here, and Tom started to get in his pocket for the money. She said don't tempt me and he came to his senses and left the money in his pocket. You would NEVER want to get kicked out of that class, she was real good with one on one help on problems, and the perfume she wore was............... just real nice!! Maybe my memory isn't that bad after all. Gregg
04/20/11 01:21 PM
#24

Gregg

The Junior High School BB coach was Bob Brooks. (I may not have the correct spelling but we used to call him Cowboy Bob)

Tough gym to play in. If you went up for a layup, you were into the wall and if you dove for a ball out of bounds, you fell off the stage. A great Bart Greeno trick from the past.

I was a bench warmer most of the time so didn't get the luxury of doing either.

Count on being in Kearney the weekend of August 3rd 2012. You will have fun!

j scott
05/01/11 12:37 PM
#25

I found this on my facebook today and thought I would share it with you guys....

WIPE OUT!
05/03/11 02:03 AM
#26

I saw Nokie, (original lead player for the Ventures) in concert in Bandon, Oregon last August, he is in his seventies now, he sat, but played every hit song one after another with no breaks, he sounded great and brought the house down several times!!!! What a treat.
05/29/11 12:53 PM
#27

Sounds fun Greg!
02/16/12 02:47 PM
#29

Barb, I saw your message and right back at 'cha, girl! And for everyone else, I hope you had a Happy Valentine's Day and that happiness and good health are in your stars for the next 38 years!

Linda
08/05/12 08:49 PM
#30

Thanks to everyone who helped with the 45th reunion and to all who came. I think everyone had a great time, I know I did. It will be great to see all of you again at the 50 th plus many more classmates!
08/06/12 08:43 AM
#31

What a great time was had at the 45th. Class Reunion! It was too bad that we didn't have more in attendance, but the one's that were there I think all enjoyed it very much. Because it was so small it was easier to be able to visit more in depth with more people. I have to say I sat and listened with great admiration as everyone told about their lives. Our class has Amazing and Talented graduates who have returned so much to society with their skills and talents. I feel personally that I have a greater bond with everyone that attended and know so much more about all of them. Thanks as always to all the committee members for their tireless work all these years, and to Chuck for this amazing web site! Hope to see everyone again in 5 years!
08/06/12 10:01 PM
#32

Thank you to everyone responsible for putting together a great reunion, expecially June, Trudy, and Chuck! Spencer and I had so much fun! Everyone looked so nice and was so friendly. The food was good, the vineyard a great experience, and it was great to catch up with what has been going on. I especially liked having the microphone passed around and hearing about the families, careers, and other life journeys that people have taken. Boy, do we have a bunch of comedians!!! I'm looking forward to the 50th (Wow, where did the time go?). I'm currently tutoring a girl who just graduated from high school. I think I'll be telling her tomorrow to keep in touch or keep track of those meaningful parts of her past. Thanks again! Kathy (Kathleen)
10/07/12 10:54 PM
#33

I want to thank all at the 45th. I wasn't sure how I would be accepted and almost did not come. I am so happy that I did come, I was welcomed by all that I talked with and had a great time.

I was very happy to get a chance to visit with a young lady that has been on my mind for over 45 years. It was wonderful to just listen to her talk about life and how we are all blessed.

Thank you to all that set this up, and I hope that the next one will be just as much fun. I also hope I don,t have to wait for 5 years to see all of you again.

GOD bless all of you and I pray that all goes well for all.

Thanks again.
02/04/15 10:15 AM
#34


Hello Chuck,

I was able to find this info on the internet.

Thanks for all you do for KHS.

Rita

John A. Holley

Birth: March 18, 1949
Kearney
Buffalo County
Nebraska USA

Death: February 15, 2009
Council Bluffs
Pottawattomi County
Iowa USA

He graduated from Kearney High School and briefly attended Kearney State Teachers College. He enlisted in the Marines and served his country during the Vietnam War. He was a member of Kearney American Legion Post 52, Kearney VFW Post 759 and the D.A.V. He was an avid outdoorsman and enjoyed hunting and fishing. He was preceded in death by his parents, one brother and two stepsisters. Survivors include his sister, Donna Campbell of Council Bluffs; nieces, Jackie Phillips and her husband, Mike, of Neola and Jolene Hrabik and her husband, Ernie, of Council Bluffs; nephews, Randall Campbell and his wife, Kim, of Smyrna, Tenn., and Richard Campbell and Rodney Campbell, both of Council Bluffs, and Jeremy Darnold and his wife, Nicole, of Bellevue, Neb.; and special friend, Bonnie Rutledge of Chadron, Neb.; 16 great-nieces and great-nephews; 19 great-great-nieces and great-great-nephews; and many other aunts, uncles, cousins and friends



05/31/16 02:24 PM
#35

Omaha-Lincoln area class mates please join us for a casual get-together.

Tues. June 7 around 10:30

Summer Kitchen 12010 Giles Road (across frsom Cabellas)

Guests are welcome.

Contact Trudy Martin Else for more information or to RSVP at trudyaelse@gmail.com

Love to see you there! Bring ideas for the 50th Class reunion!
01/01/17 09:52 PM
#36

Classmates....50 years ago, we were so excited to celebrate the New Year of 1967 as we were eager for May and our graduation from Kearney High and all going our own ways. Many of us have come together at the 10th, 20th, 30th and as pictured below is the 45th reunion. Now the big 50 comes in 2017! Be sure to check out our class website and keep updated on the reunion information! We want to see you there! Share and encourage others to get involved, get informed and make plans to come. Trudy Martin Else