Kearney High School


Class Of 1967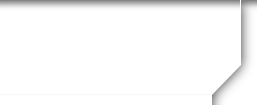 Scott Nelson
Profile Updated:
April 28, 2017
| | |
| --- | --- |
| Currently Residing In: | Lincoln, NE USA |
| | |
| --- | --- |
| Current Occupation: | Chief Reminder Officer |
| | |
| --- | --- |
| Name of Spouse/Partner: | Teri |
Name(s) of Children/Grandchildren:
Tory Ann(born 1974)and son-in-law Will Kerns
Foster son TyRee (born 1988)
Grand Children..Jake More…born 1997
Thea born 1999
Bennett born 2002
Deonte born 2007 (Adopted by Tory and Will. This is TyRee's son)
Yes! Attending Reunion
Company or business name:
UNICO Group INc.
Summary of your life since 1967:
LIFE IS GOOD!
Still working as the "Chief Reminder Officer" (and President)at UNICO here in Lincoln. We have 150 employees and growing with some of the brightest young people that I call "My Kids".
Enjoying work and traveling with family and friends.

My greatest wealth has been my health and blessed with much gratitude to those who have helped me along the journey of life. That includes many of my Kearney High School classmates.

Still trying to make a difference in the lives of others. This has been my greatest joy.
To review my beliefs and joys, you can go to www.unicogroup.com/cro (Chief Reminder Officer remarks I put out each Friday to our group.
Favorite school story from KHS:
Band was always fun. (At least before school while waiting for class to start.)
Some of you remember the contests we used to have before class in the small practice rooms. (Unmentionable in this report)
I always received a "spit-shower" from Ron Blessing's trombone during band. YUK.
Many great memories of classmates and friends in seeing what they have done with their lives now and the people they have become.
Favorite place in Kearney:
My home at 310 West 27th Street
Harmon Park
Cottonmill Lake
Kearney Country Club
First Presbyterian Church
The Buckle
Kearney State College (now UNK)
Favorite place to go to today:
Breckenridge, Colorado in the Summertime. I have been taking my family there for the last 25 years.
Lake Dillon, Biking, hiking, and golfing the mountain courses are very enjoyable.
Also enjoy Cabo San Lucas each year. Love the "Dry" heat and the beauty of the ocean and the friendliness of the people.
If I could time-travel back to 1967, I would like to...
No regrets.....Life was just as it should have been back in 1967.
Scott's Latest Interactions
Just look at that face. Is that a HAPPY man or what? Jim, we will miss you. You brought us all much joy in our lives by your presence. ALWAYS a positive/can-do attitude. Enjoyed our visits at the 50th Reunion. Praying for your family and friends. Your life made a HUGE impact on the lives of those around you. I assume there are many of your former students that are hurting today because of your love for them. Thanks for the memories. RIP
Happiest of Birthday's Scott , and many more !
Posted on: Dec 12, 2015 at 3:33 AM
Posted on: Dec 12, 2014 at 11:25 AM
Scotty - Happy Birthday man. Not sure how the aging process is going for you but it's not easy having the hair on your head being thinner than the hair in your nose or your ears. Hope you have a great birthday and HAPPY HOLIDAYS!!! Happy birthday, Scott. And, yes, we know how old you are!
Posted on: Dec 12, 2014 at 10:45 AM
Happy Birthday J. Scott!!

Tay
Posted on: Dec 12, 2014 at 3:33 AM